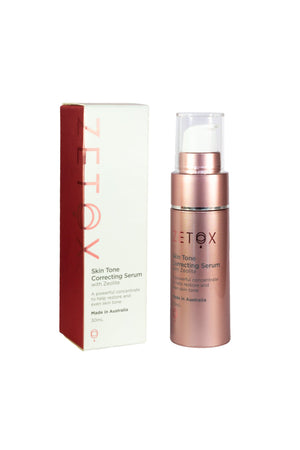 On Sale
SKIN TONE CORRECTING SERUM 30ML
Our Skin Toe Correcting Serum gives your skin an instant skin lift, using our all-around skin booster serum. This serum helps to soften and clear your skin using highly powerful key ingredients such as zeolite, aloe vera, green tea leaf and olive oil.
Our hero key ingredient Zeolite helps to protect against the damaging effects of pollutants and heavy metals and thus encourages the natural cell turnover of your skin which reveals a smoother and more even complexion.
Zetox Skin Tone Correcting Serum is an ideal for all skin types and you should use every single night prior to moisturiser.